Skype lessons are now available with William Thoren.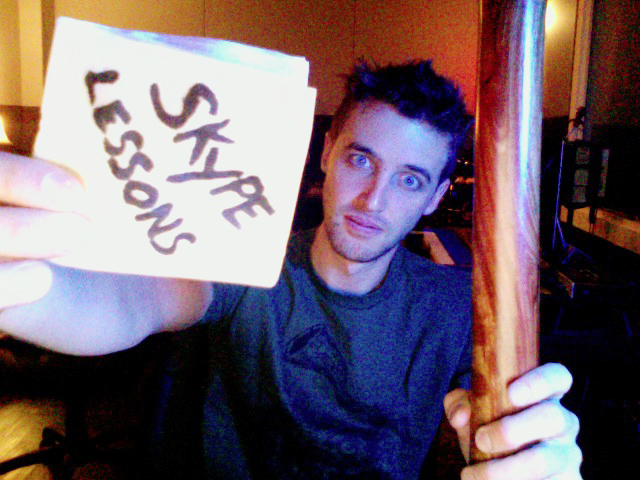 Skype Lesson Prices
30 minutes – $25
45 minutes – $35
60 minutes – $45
To schedule a lesson email me at info@wetdidgeridoo.com. Lessons can be payed for via paypal.
Free Lesson for Wet & Mob Didgeridoo Customers (limited time offer ends 8/9/2015)
If you have purchased a Wet or Mob didgeridoo then you have one free half our lesson that can be scheduled after proof of purchase. Proof can be a photograph of the instrument and the didgeridoo number inside the bell. We have a detailed archive of every one of our instruments ever made to keep track of this. One free lesson per instrument.